Buy Books and Merchandise
Some of the Caps for Sale books are available through Harper Collins. Others are ordered via email, through us. Please include ordering details for merchandise ordered through email.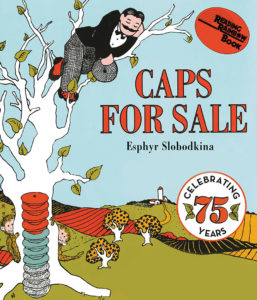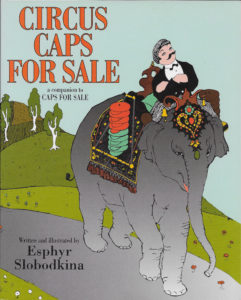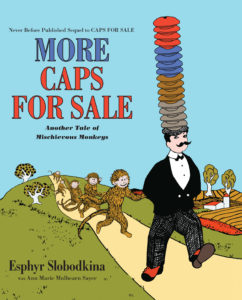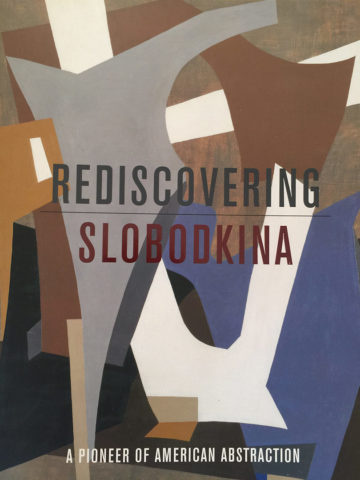 $25.00 (hard cover) $20.00 (soft cover) each includes tax and shipping (within the US only)
Rediscovering Slobodkina: A Pioneer of American Abstraction
by Sandra Kraskin (Author), Karen Cantor (Author), Leonard S. Marcus (Author), Ann Marie Mulhearn Sayer (Author), Esphyr Slobodkina (Author)
Rediscovering Slobodkina: A Pioneer of American Abstraction celebrates the extraordinarily prolific career of artist, illustrator, and author Esphyr Slobodkina.
Slobodkina emigrated to New York in 1928 at age 19; she attended the National Academy of Design, followed by a fellowship to Yaddo, the venerable artists' community in northern New York State. Sandra Kraskin summarizes Slobodkina's important contribution to American art in her catalog essay: Spanning most of the twentieth century, the narrative of her remarkable life-her independence, her varied talents, her unfailing commitment to abstract art -helps to create a broader perspective through which to view the development of abstract art in the United States.
While her illustrations for the 1940 classic children's tale Caps for Sale brought her international renown - translated into thirteen languages and in print for 68 years - Slobodkina was an abstract artist first.
Slobodkina lived in New York during the advent of Abstract Expressionism, and was one of the founding members of the American Abstract Artists, a group that included Josef Albers and Ad Reinhardt. The group was instrumental in bringing attention to the American Abstract art movement at a time when the primary focus was still on European artists.
Throughout the 1940s and 1950s Slobodkina exhibited with Bryon Browne, John Graham, Adolph Gottlieb, and Mark Rothko. Slobodkina continued to produce and exhibit art until age 93.
This comprehensive presentation on her centennial brings new attention to the life and art of a pioneering woman. Slobodkina's favorite illustrations and more than 90 of her paintings are paired with essays examining her work as an assemblage artist and sculptor, as well as her contributions to American Modernism as an abstract painter.