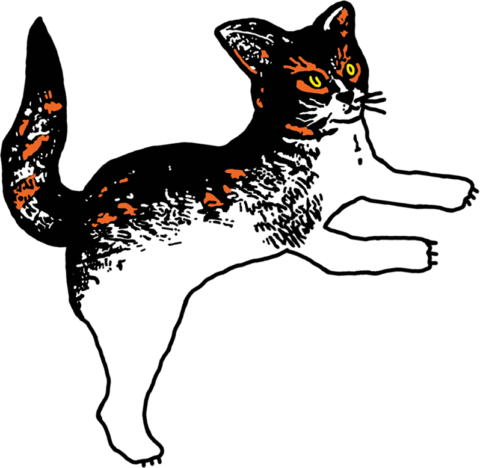 In the "Caps for Sale" series Scaramouche (pronounced scare-a-MOOSH") lives with Essie. He is an older cat but still fast and feisty.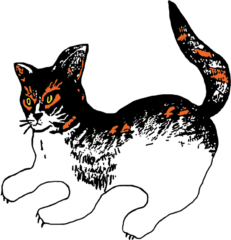 Scaramouche prefers peace and quiet. If he is startled he seeks high places to be safe and observe what's happening.
There is a saying "Curiosity killed the cat!" But this does not apply to Scaramouche. He couldn't care less about most anything. If people visit Essie, Scaramouche is happiest when they're leaving.
Click to download your Scaramouche ornament.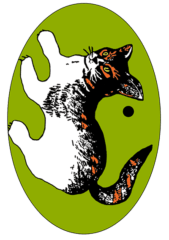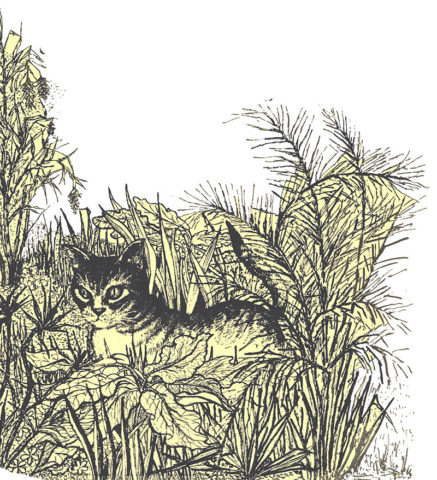 Scaramouche was the name of author Esphyr Slobodkina's real-life cat. Over the years she illustrated him many times.
Scaramouche was featured most notably in Esphyr's storybook entitled, "Billy, The Condominium Cat." Pictured to the left is "Billy" as he appears on the cover of "The Condominium Cat."
In the "Caps for Sale" series "Billy" has been renamed Scaramouche, because he is Essie's cat. And Essie, as you probably know represents the wonderful author and artist Esphyr.
NOTE: In the early Italian theater, Scaramouch was a clownish character who was also a bit of a villain. The name is based on an Italian word meaning "a minor fight." During the 16th century, the name "Scaramouch" also gained notoriety as a "rascal." Esphyr said the name suited her cat very well.