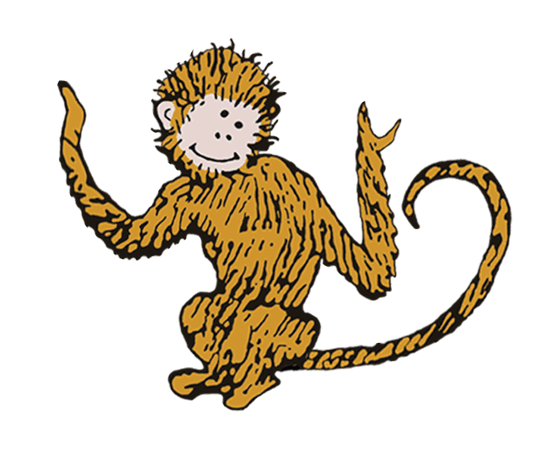 Sarah is a girl monkey.
Her name is pronounced sar'-rah in English.
Monkey Sarah is always polite and dignified. She has exceptionally long paws and is a great climber. She is a bit shy.
Sarah enjoys eating licorice. It appears she likes the color black.
Birthday month: October
DID YOU KNOW
In some countries the name Sarah means: "lady," "princess," or "royal child."
Children named Sarah can be found in Arabic, American, Australian, British, Chinese, Danish, Dutch, English, French, German, Hebrew, Hawaiian, Indonesian, Jamaican, Pashtun, Sindhi, Swedish and Swiss families.
Do know someone named Sarah?
Where does she live?