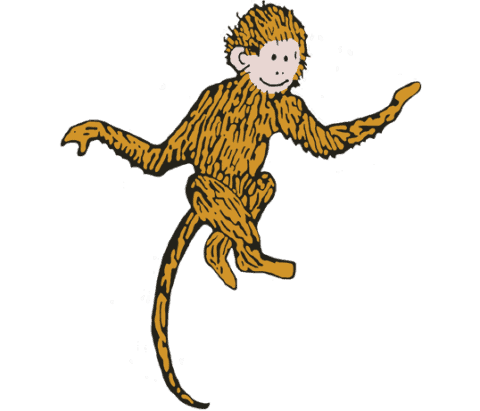 Regina is a girl monkey.
Her name is pronounced re-jeen'–a in English. Regina is the leader of the monkey troop.
She is careful to keep the monkeys safe. She is kind and quite tall. Regina can be a bit impatient at times, she likes to get things done as soon as possible. Regina enjoys eating turnips and plums.
It appears she likes the color pink.
BIRTHDAY: August
DID YOU KNOW
In some countries the name Regina means: "queen," "queenliness" power, and authority.
Children named Regina can be found in English, Danish, German, Italian, Lithuanian, Norwegian, Polish, Spain, and Swedish families.
Do you know someone named Regina? Where does she live?