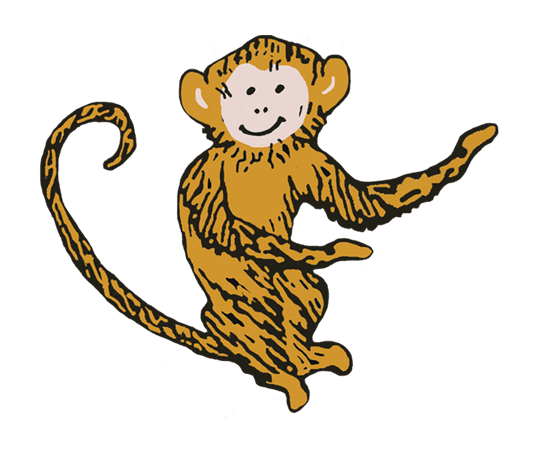 Panya is a girl monkey.
Her name is pronounced Pahn'-yah in English.
Monkey Panya is a little monkey with a face resembling a mouse. She is a happy girl, full of life. Panya sometimes finds it hard to share her feelings.
Panya enjoys eating cherries and strawberries. It appears she likes the color red.
Birthday month: November
DID YOU KNOW
In some countries the name Panya means: Swahili – "mouse," Slovakian – "enthroned." It is a short- form of the Greek name Stephania meaning "garland or crown," and a Hindi name meaning "to be praised."
The word Panya is of Egyptian, Slovakian, and Swahili origin.
Do know someone named Panya?
Where does she live?