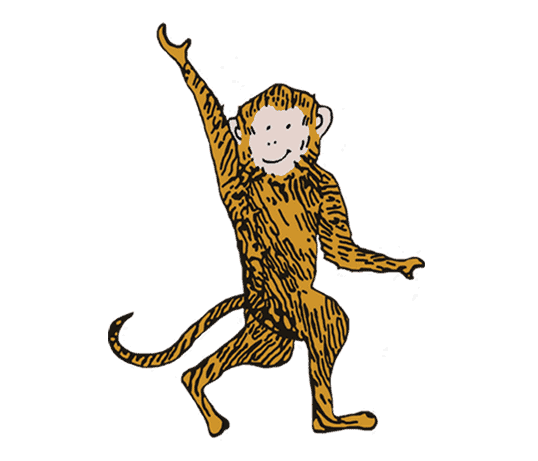 Nina is a girl monkey.
Her name is pronounced Nee'-nah in English.
Monkey Nina is Nana's twin sister. She is taller than Nana. Nina is easily excited, spunky, and loves to play. Nina can get bored and restless while at rest.
Nina enjoys eating dates and nuts. It appears she likes the color brown.
BIRTHDAY: JUNE
DID YOU KNOW
In some countries the name Nina means: In Native American – "Strong," in Spanish- "little girl," in Quechua –"fire."
Children named Nina can be found in families from all over the world including Australian, Austrian, Croatian, Czech, English, French, German, Italian, Japanese, Native American, South American, Polish, Russian, Serbian, Slovakian, Slovenian, Spanish, and Thai.
Do you know someone named Nina? Where does she live?