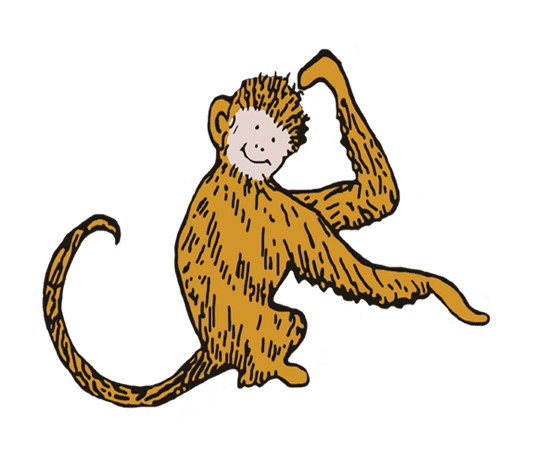 Lucas is a boy monkey.
His name is pronounced lu'-cas in English.
Monkey Lucas is usually the first monkey of the troop to wake up. He is very brave and often at the center of monkey activity. Lucas is very inquisitive and he likes trying to figure out how things work. But, sometimes his curiosity can get him into trouble.
Lucas enjoys eating beets. It appears he likes the color maroon.
Birthday month: February
DID YOU KNOW
In some countries the name Lucas means "bringer of light," "light," or "born at daybreak."
Children named Lucas can be found in Greece, France, Holland, Spain, Portugal, and is a common name in many modern languages.
Do you know someone named Lucas?
Where does he live?