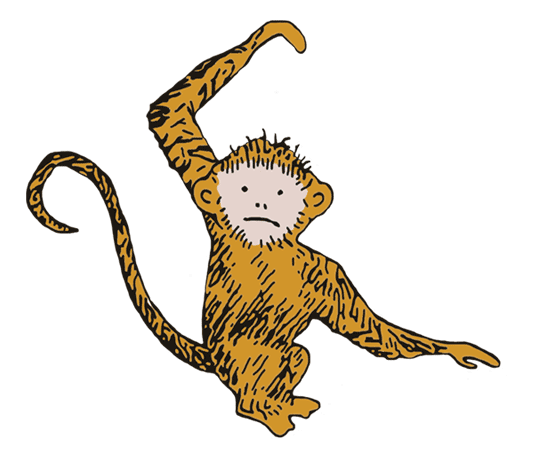 Isabella is a girl monkey.
Her name is pronounced iz-a-BEL'-la in English.
Monkey Isabella is a very quiet monkey who sometimes appears to be sad. But she is quite content. She is simply musing or meditating.
Isabella is very adjustable to change. She often likes to stand apart from the troop, observing the other monkeys. She is always content with whatever is going on and she is never moody.
Isabella enjoys eating grapes and figs. It appears she likes the color violet.
DID YOU KNOW
Children named Isabella can be found in Italy, Aruba, Australia, Austria, Brazil, Britain, Canada, Catalonia, Chile, Colombia, Denmark, Iceland, Ireland, Isle of Man, Germany, Manitoba, Mexico, New Zealand, Northern Ireland, Norway, Scotland, South Australia, Sweden, Tasmania, England, United States, Sweden, Denmark, Holland, and Romania to name a few.
Do you know someone named Isabella?
Where does she live?