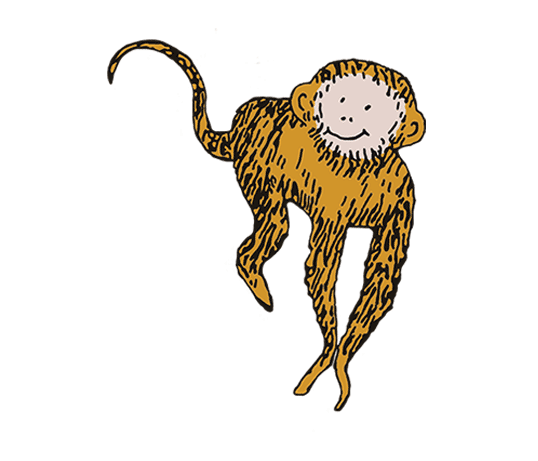 Emma is a girl monkey.
Her name is pronounced em'-ma in English.
Monkey Emma is always busy. She learns very quickly and often shows the other monkeys how to do things. Sometimes Emma can be a bit over-sensitive and her feelings can be easily hurt.
Emma enjoys eating kiwi and avocado's. It appears she likes the color light green.
BIRTHDAY MONTH: MARCH
DID YOU KNOW
In some countries the name Emma means "hard-working and industrious."
Children named Emma can be found in Catalan, England, France, Hungary, Norway, Poland, Spain, Sweden, Armenia and North and South American countries to name a few.
Do you know someone named Emma? Where does she live?