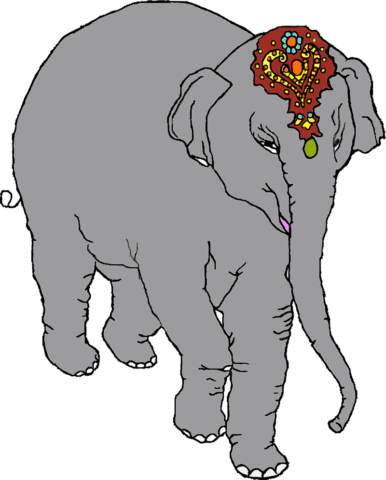 In the "Caps for Sale" series Jumbo lives on large reserve for aged zoo animals on the outside of the main town.
Although he is quite, old elephants live a very long time and Jumbo is still lively and lovable.
He likes to play tricks on his human friends and even some of the other animals. Sometimes he is even silly, trying to hide his bulk behind a slender tree, or lying down and rolling in newly formed rain puddles.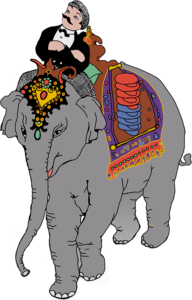 Jumbo knows most of the people in town and likewise they know him and visit the reserve often.
Jumbo once gave the Peddler a ride on his back to make up for blowing all the Peddler's caps around the street in silly fun during a parade.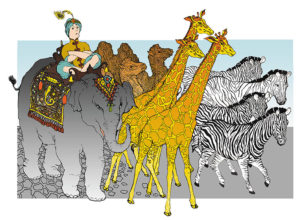 On the left is a picture of Jumbo with his friends taken when he worked for the circus.
This picture can be found in Esphyr's story "Circus Caps for Sale."
Click to download and print a Jumbo ornament.